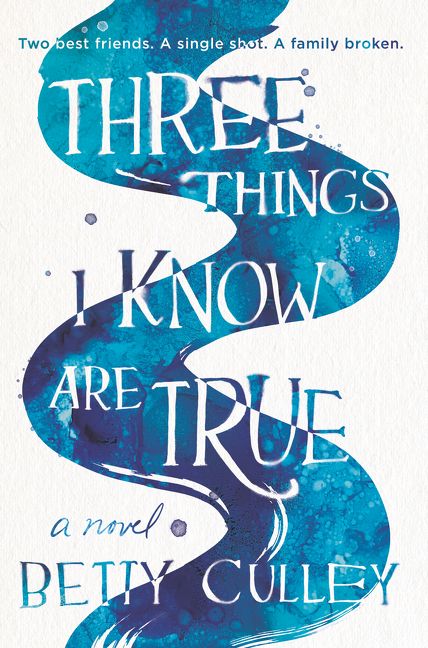 age range: 12 and up
genre / form: contemporary fiction; verse novel
Betty Culley's website
Please tell us about your book.
This is the description on the Harper site for the book, which does a great job of summing up what the novel is about:
Life changes forever for Liv when her older brother, Jonah, accidentally shoots himself with his best friend Clay's father's gun. Now Jonah needs round-the-clock care just to stay alive, and Liv feels like she's the only person who can see that her brother is still there inside his broken body.
With Liv's mom suing Clay's family, there are divisions in the community that Liv knows she's not supposed to cross. But Clay is her friend, too, and she refuses to turn away from him—just like she refuses to give up on Jonah. This powerful novel is a stunning exploration of tragedy, grief, compassion, and forgiveness.
What inspired you to write this story?
My work as a pediatric home health and hospice nurse brought me into the lives of sick and disabled children and their families. The devotion and the resilience of the siblings of these children made a big impression on me, and this story came out of that experience.
Could you share with readers how you conducted your research or share a few interesting tidbits you learned while researching? 
Since the Kennebec River near me plays a big part in the novel, I researched information about the river and, of course, visited it in many different seasons! In my research into the origin of the Abenaki word 'Kennebec', I corresponded with Chief Donald Stevens of the Nulhegan Band of the Coosuk-Abenaki Nation, who consulted with his linguist experts about my questions.
There's a trial in the novel involving 'negligent entrustment of a firearm'. I spent a day at a local courthouse, observing both the building and the proceedings. I also spoke with a lawyer familiar with the issues involved in negligence cases in Maine.
In the book, Liv's father worked at the local paper mill until it closed. This is a familiar scene in my area—empty paper mill buildings standing along the Kennebec River. I also talked to a friend who worked as a millwright for the paper company for thirty years, and he explained the process of making paper, from the logs to the finished products!
After Jonah's accident, Clay drops out of school and works in his father's business, Bugz Away Pest Management, so I did extensive research into termites, bedbugs, fleas and other creepy, crawly things!
What are some special challenges associated with writing a novel in verse?
Writing in verse makes you really think about the words you choose, and how to tell the story in the most economical and direct way. It felt like the perfect form for Liv's voice to be heard.
What topics does your book touch upon that would make it a perfect fit for the classroom?
This book has themes of self-education and self-motivated learning, including a fascination by the main character/narrator with the natural world around her.
It touches on how Liv struggles in the classroom after the tragedy, how other students treat her, how her friends rally around her, and how the teachers and administrators try to understand and support her.
Also, it portrays Liv dealing not only with Jonah's accidental shooting, but the economic difficulties of living in single parent household in a town where one of the main industries — the paper mill — has shut down.