Katie and I met via the blogosphere several years ago. We've followed a similar agent to sale to publication time frame. I'm happy to share Katie and her book, Wildflowers in Winter, with you today.

What inspired you to write this story?
In the wee hours of the morning, while nursing my son, the voice of a twelve-year old girl came into my head and wouldn't leave. So I sat down and wrote the prologue, only I didn't have any story to go with it. 


At the same time, I was thinking a lot about my best friend growing up. We'd lost touch in college. Her life went in one direction. Mine went in another. And I remember thinking that even though we'd grown apart, even though we didn't know each other that well anymore, our memories and our past bonded us. I also remember wondering what, if anything, might draw us together again. All these thoughts made me want to write a story that explored the bonds of friendship.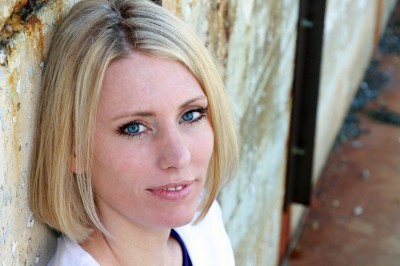 So I decided to squish those two stories together and Wildflowers from Winter was born. 
What was your publication process like, from initial idea to sale?
The idea for Wildflowers came to me when my son was a newborn baby, so in the fall of 2008. It was the third novel I wrote, after a summer spent devouring craft books. 
I originally wrote the entire novel in first person, then switched to third. I entered it into some contests. It never finaled in any of them, but one of the judges really liked what she saw and offered to mentor me. She tore apart the first four chapters and helped me put them back together again.
When it was finished, I felt like I had a story worth publishing. So I signed up for a writing conference. In September, 2009, I went to the ACFW conference in Denver. I pitched the story to my dream agent, Rachelle Gardner, and an editor.
Two months later, Rachelle called to offer me representation. And the editor from the conference really liked what she saw. My book was scheduled for pub board in April, but it didn't end up going until October. I spent seven months waiting, and boy did I learn a lot about myself and a lot about faith during that period of limbo. 
Finally, in October of 2010, two year after inception, my agent called with the good news. Waterbrook Press, a division of Random House, had offered me a two book deal.
The first of the two, Wildflowers from Winter, releases May 8
th
.  
What books have shaped you as a reader and writer, from childhood to the present?
I love this question, Caroline, especially since we share an affinity for one book in particular. The Phantom Tollbooth will forever and always be my favorite childhood read. 
I remember gobbling it up in three days and feeling so much wonder as Milo transformed into a better version of himself. I remember putting that book down and looking at the world with different eyes. Better eyes. It was the first time a story became something more. The first time reading felt truly magical.
That book made me fall in love with reading, and ultimately, writing. I wanted to give readers what Norton Juster had given me. Entertainment. Hope. And an experience that felt magical. 
What is one thing people misunderstand about Christian Romance?
I think a lot of people think it's G-rated, lighthearted, and ultra sweet. Some of it is, but not all of it. There are Christian romances out there that are deep and explore difficult topics. Wildflowers deals with grief, suicide, and spiritual abuse. I wouldn't call any of those light topics.  
Are you working on anything new?
Right now, I'm working on revisions for book 2, Wishing on Willows, which releases March 19, 2013 and tells the story of Robin, a very important secondary character in Wildflowers. I hope readers will enjoy seeing familiar faces and places! 
And now for the giveaway:
What's one thing you'll take away from Katie's interview? Leave your response below for a chance to win a copy of Wildflowers in Winter. This contest closes 5/24.
Katie Ganshert was born and raised in the Midwest, where she writes stories about finding faith and falling in love. When she's not busy plotting her next novel, she enjoys watching movies with her husband, playing make-believe with her wild-child of a son, and chatting with her girlfriends over bagels. She and her husband are in the process of adopting from the Congo. You can find her online at
her blog
 and on
Facebook
.