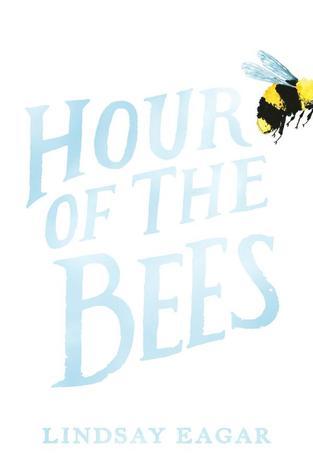 I first heard about this book through a Nerdy Book Club post last year and was so impressed I approached Lindsay for a Classroom Connections interview. Since then I've met Lindsay and heard her speak as she came through Albuquerque on book tour. I thoroughly enjoyed The Hour of the Bees and think you will, too.
age range: 10-14 years
genre: magical realism
setting: New Mexico
discussion guide
Please tell us about your book.
While her friends are spending their summers having pool parties and sleepovers, twelve-year-old Carolina—Carol—is spending hers in the middle of the New Mexico desert, helping her parents move the grandfather she's never met into a home for people with dementia. At first, Carol avoids prickly Grandpa Serge. But as summer wears on and the heat bears down, Carol finds herself drawn to him, fascinated by the crazy stories he tells her about a healing tree, a green-glass lake, and the bees that will bring back the rain and end a hundred years of drought. As the thin line between magic and reality starts to blur, Carol must decide for herself what is possible—and what it means to be true to her roots.
What inspired you to write this story?
It was a pink June morning. I had just trunked a middle grade novel that I had spent years rewriting, and I was devastated by this failure, but determined to keep my momentum and start a new project. I woke up early with a blank notebook and an image in my head of a bleak, deadly desert and a girl visiting a cranky old grandfather. I wrote the opening scene, and the entire story flashed before me—I knew what would happen, how it would end, everything. Ten days later, I finished the first draft.
Could you share with readers how you conducted your research or share a few interesting tidbits you learned while researching?
There were two big things I needed to research in order to tell this story. I needed to learn about the landscape of New Mexico, a state I had never traveled to, and I needed to learn about what it is like to be Mexican-American, a culture I am not a part of. The research for New Mexico was fairly straight-forward—lots of time spent on Google Earth, looking at National Geographic archives, finding details like where rattlesnakes sleep and whether or not chrysanthemums can grow in yards in Albuquerque. Researching another culture, however, was much more complicated. I read online forums, historical accounts of sheep ranchers in the New Mexico area, and talked with people who were part of multicultural families about their hardships and triumphs.
What are some special challenges associated with writing magical realism?
At first thought, magical realism is just "fantasy lite," a kind of blend between contemporary fiction, but with magic hidden in the creases. The truth is that magical realism as a genre has a much deeper history, with cultural ties in Latin American fiction (Gabriel Garcia Marquez is said to have coined the term "magical realism" when speaking about his epic One Hundred Years of Solitude in the 1970s). The genre is meant to showcase the very real oppression faced by members of these Latin American cultures, as well as the battle between the "new" religions (i.e. Catholicism) and the "old" religions (i.e. pagan or native traditions). Whew! That's a lot of heavy background to put into a book that possibly just wants to be a story with a simple streak of magic. But for me, it was important that I incorporated the history of the genre with this book, since I was dipping into this culture that didn't belong to me. Magical realism is more than just a bit of fantasy in a story—it's an entire cultural lens through which the world is seen.
What topics does your book touch upon that would make it a perfect fit for the classroom?
Probably the biggest two would be multiculturalism (Carol's struggle with her Mexican heritage and her American life) and intergenerational relationships (Carol's relationship with Grandpa Serge, and his journey through dementia and the ethical question of whether or not he should go into an assisted living facility).